Sales of existing single-family homes increased in July when compared to sales in July one year ago. There were 310 single-family home resales in July 2016 which is a 1.6% increase over the 305 homes sold in July, 2015.
Despite the month over month growth for July, the latest numbers show the annual rate of resales, which came in at 2,984, is slowing. The annual rate of growth has slowed for three consecutive months. In May, 2016 the annual growth rate was 10.6%. The rate slowed to 5.49% in July, 2016.
Comparing the first seven months of this year with January thru July of last year still shows healthy growth in resales. There were 1,753 single-family resales in 2015 and 1,891 family resales in 2016. This is a 7.9% increase.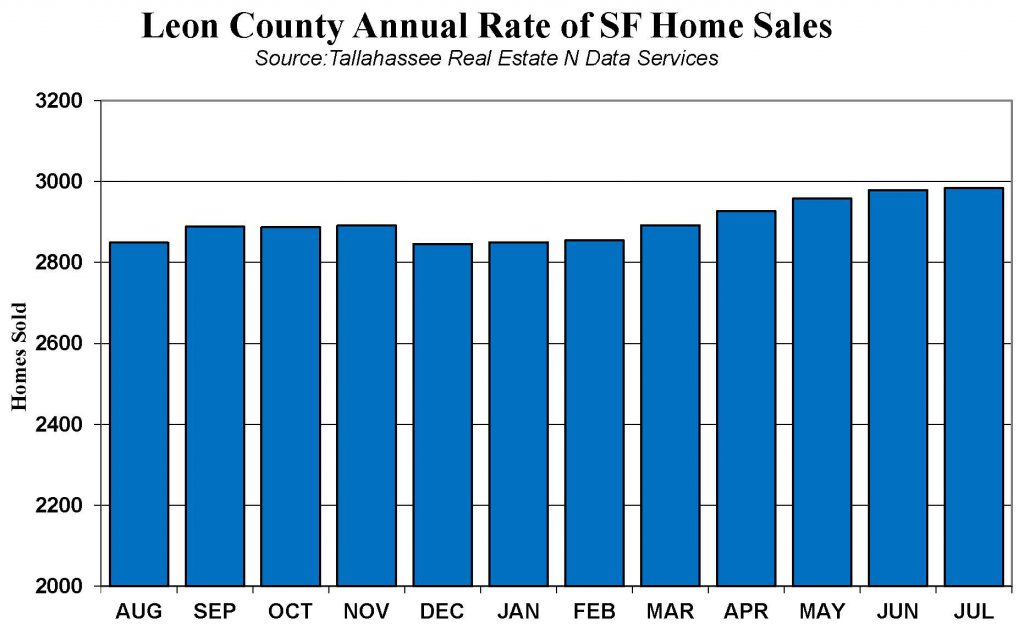 The July report indicates that the 12-month average single-family resale prices has remained steady between $215,000 and $220,000 since January of this year.
However, the 3-month average shows that sale prices have increased from approximately $195,000 to $228,000 from January to June of this year. This is a 16.9% increase.