Sales of existing single-family homes increased in August when compared to sales in August one year ago.
The SF Home Sales Report indicates there were 284 single-family home resales in August. That is a 10.9% increase over the 256 homes sold in August, 2015. The prices for homes sold this August fell slightly from the prices recorded one year ago.
The chart below shows the annual rate of sales over the last 12-months. The latest numbers contributed to an increase in the annual rate of sales which came in at 3,012. This is a 1.0% increase over the annual rate reported last month and a 5.7% increase when compared to the annual rate reported one year ago.
Comparing the first eight months of this year with January thru August of last year, reports show 2,009 single-family resales in 2015 and 2,175 family resales in 2016. This is a 8.3% increase.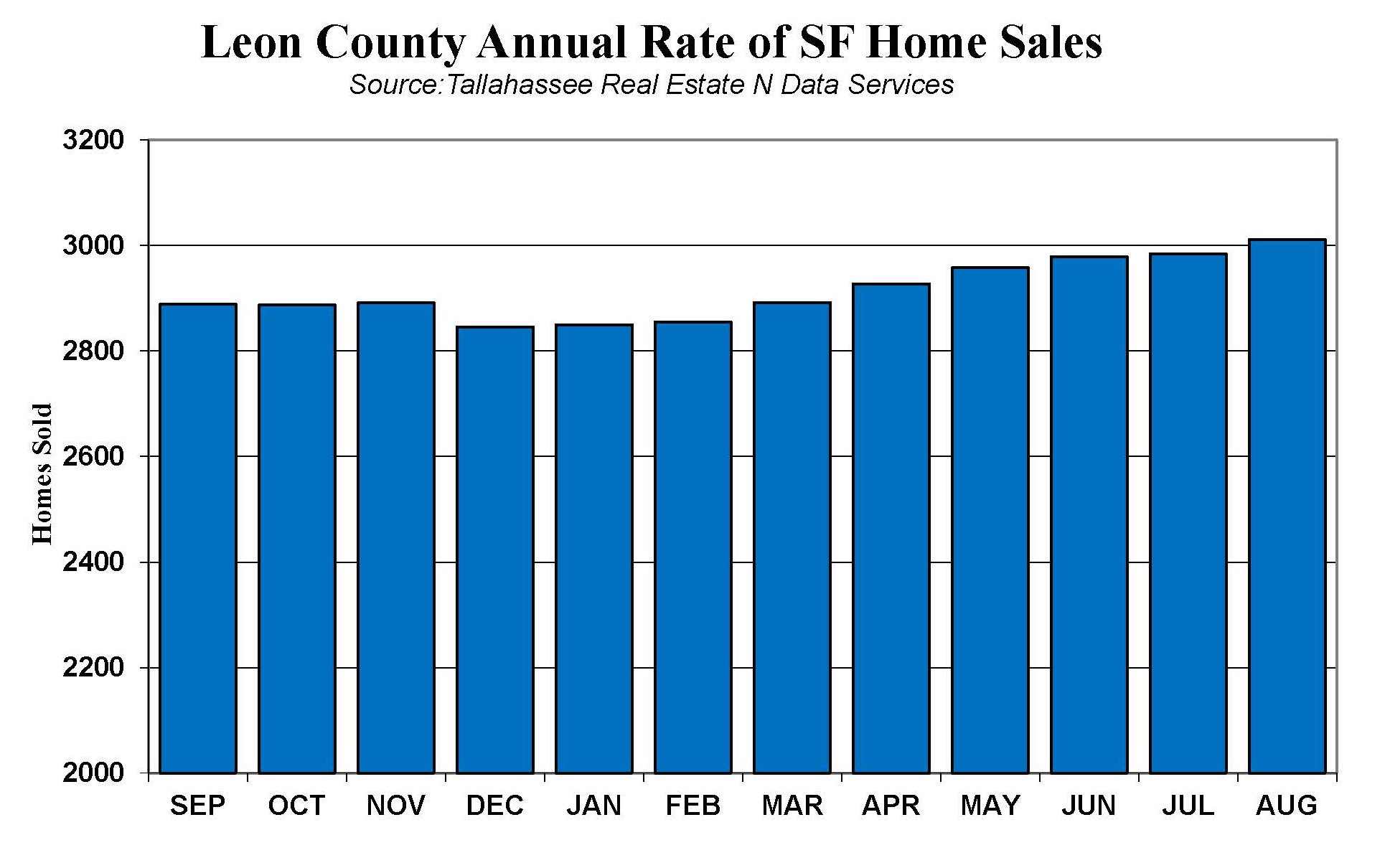 Sale Price Trends

The June report indicates that the 12-month average single-family resale prices has remained steady between $215,000 and $220,000 since January of this year. However, the 3-month average shows that sale prices have increased from approximately $195,000 to $229,000 from January to August of this year.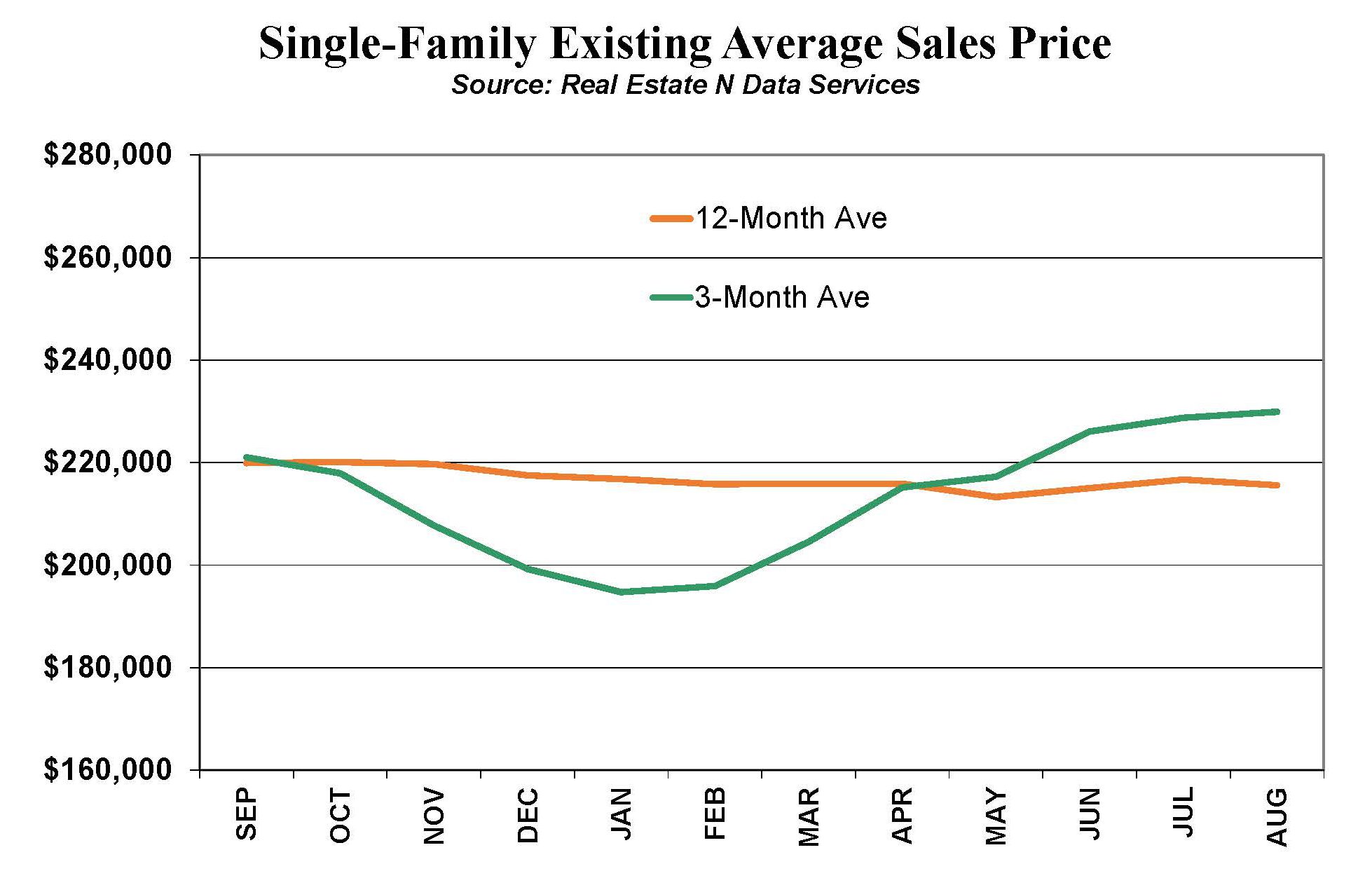 Supply of Homes

The supply of homes tells you how many months it would take for all the current homes for sale on the market to sell, given a monthly sales volume. The latest report indicates there were 1,233 homes for sale in August.
Based on the annual sales rate of existing single-family homes, as of June the Leon County market has a 4.9 months supply of single family homes. A six months of supply is considered the benchmark for a balanced market. Less than 6 months of supply favors the sellers because there are less choices for the buyer. More than 6 months favors the buyers and leads to lower prices.